1. Setting up your website domain and hosting
Where to get your domain name and hosting
I use Godaddy for all of my hosting and domain names, and recommend that all of my students and clients do the same as well.
I've had a lot of clients in the past who got their domain name through one place and their hosting through another place. There's nothing wrong with that, but if you buy hosting through a place like Godaddy, sometimes they'll give you a free domain for a year or a similar deal. Also, I've found that when tech issues happen, having all of your products (domains and hosting) under one roof makes it easier for the tech support to help you out because they can see all the pieces at once.
If you choose to get a domain name somewhere, no one will die and it's really not that big of a deal. I just prefer to have all my services under one roof to make potential support issues easier to resolve. Ok – so let's get started!
---
How to Get Started with Godaddy Managed WordPress
Below I have some pictures of how you can get started with Godaddy's Managed WordPress, step by step.
I recommend you choose either the basic of the deluxe plan when you first start out. You'll need to upgrade as your website grows, because the smaller plans have small traffic limits, but they're fine for a newbie.
One tip I got from a GoDaddy team member: When you purchase a product for the first time, most of the Godaddy sales only apply to first-time purchases, and not to renewals. You'll save the most money if you can register for as long of a term as you can afford. I have started doing this with all of my services, and I've saved a LOT over the past few years doing it that way!
So, to get started you'll choose your plan (again, the basic or deluxe are fine for beginners with one website.)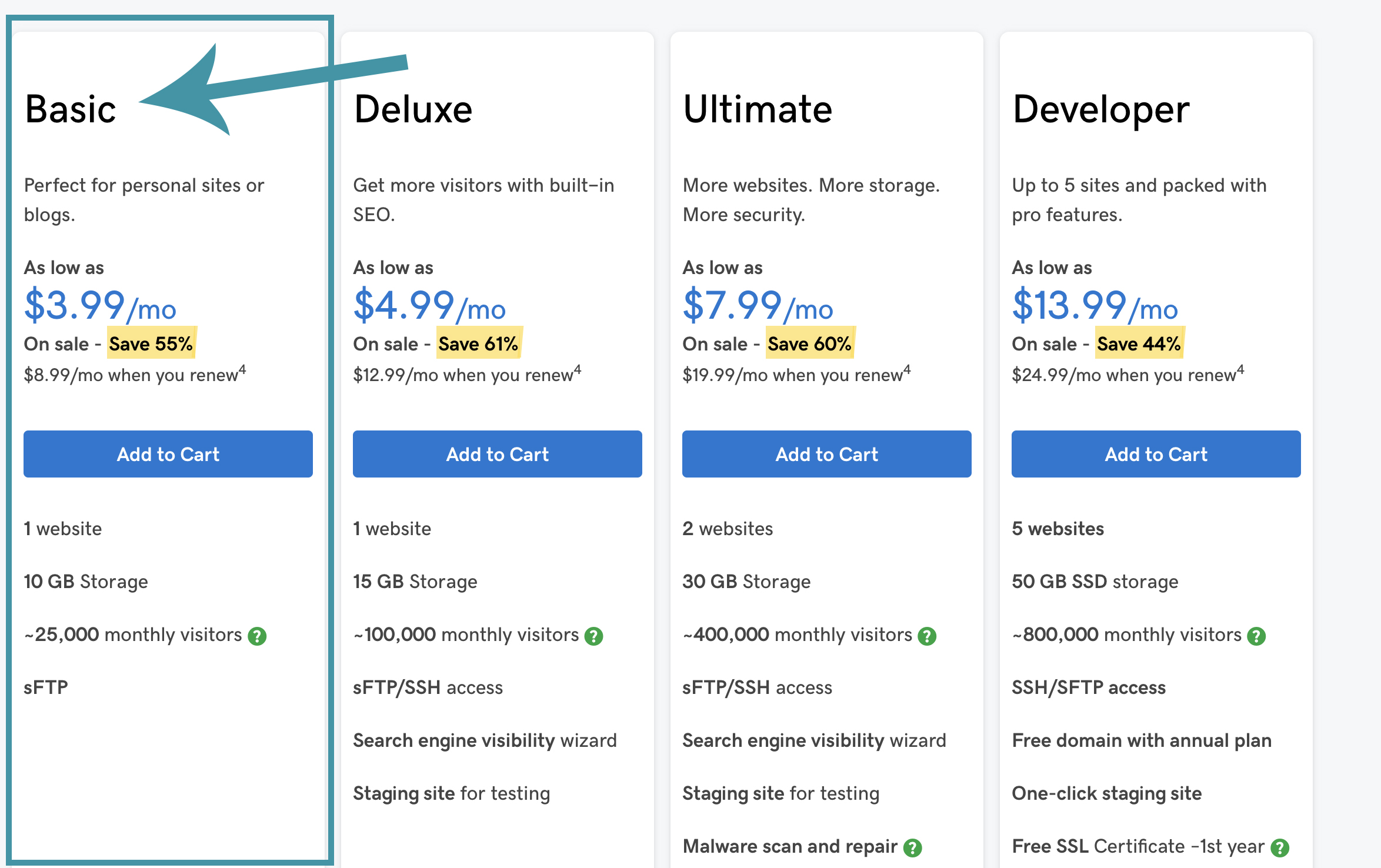 Once you've chosen your plan, you'll need to choose your term (how long you're registering for) so you can checkout.
If you want to add-in a domain name for your website, I suggest doing that before you checkout.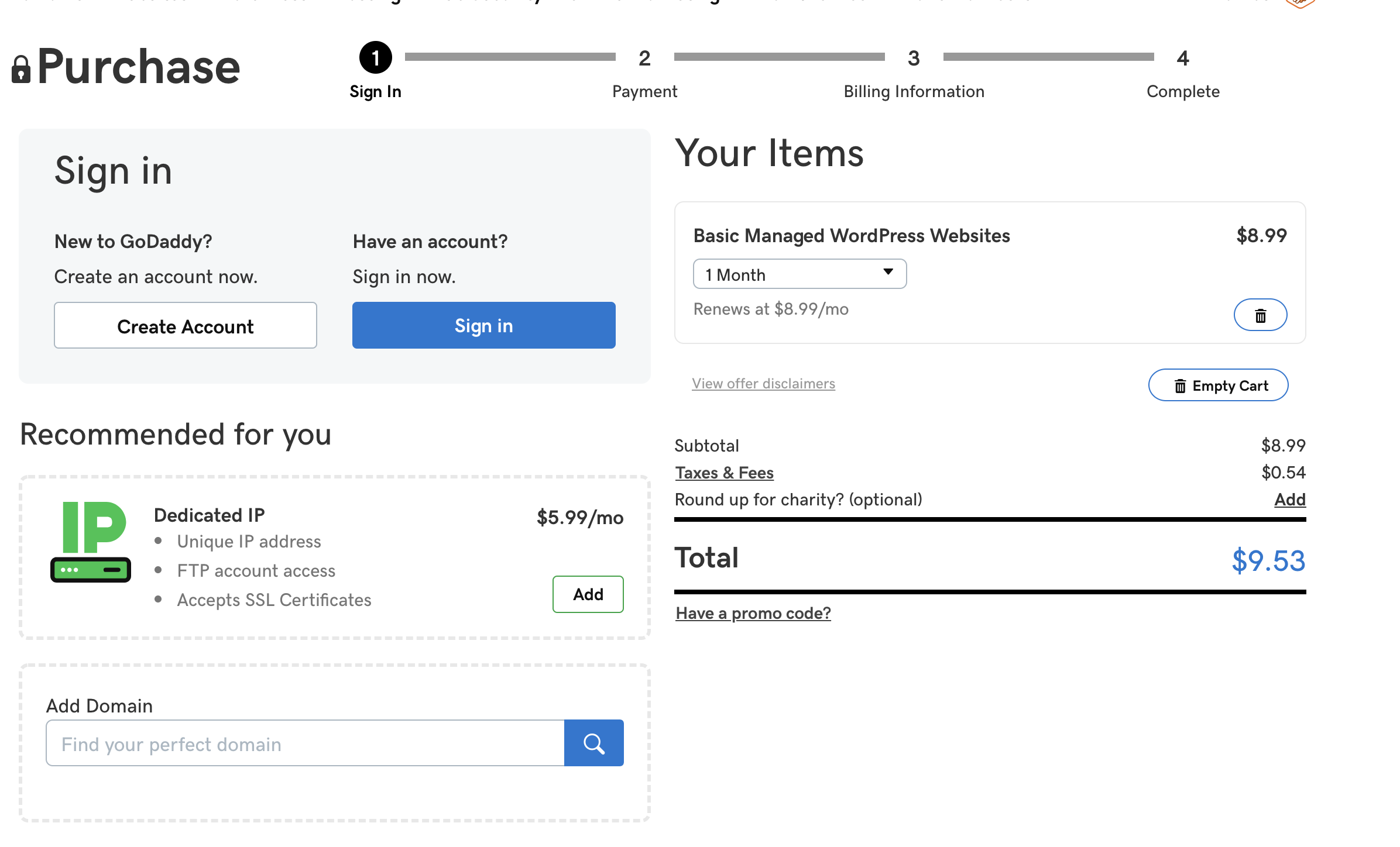 Once you're registered, you can go to your "my products" page where you'll see the option to go to Managed WordPress.
Of course, instead of OrganizeYour.Biz, it will say whatever your domain name is.
The thing I love about GoDaddy is how helpful they are, so if you have problems call their 24/7 support at 1-(480) 505-8877 and they'll help you out with starting up your website.
Complete and Continue